1. Bone conduction technique and really release the ears: Using bone conduction technology to transmit sound, sound waves directly through the bone to the auditory nerve, reduce the damage to the eardrum hearing, protect hearing, while listening to the music can also pay attention to the sound of the outside world.
2. Lightweight, comfortable and more portable: Lightweight size design, with skin-friendly materials, brings you a long comfortable experience. Lightweight Bone Conduction Headphones only 36g, flexible and secure Headphones, designed to be worn for long periods of time, made from comfortable materials for sustained contact with skin.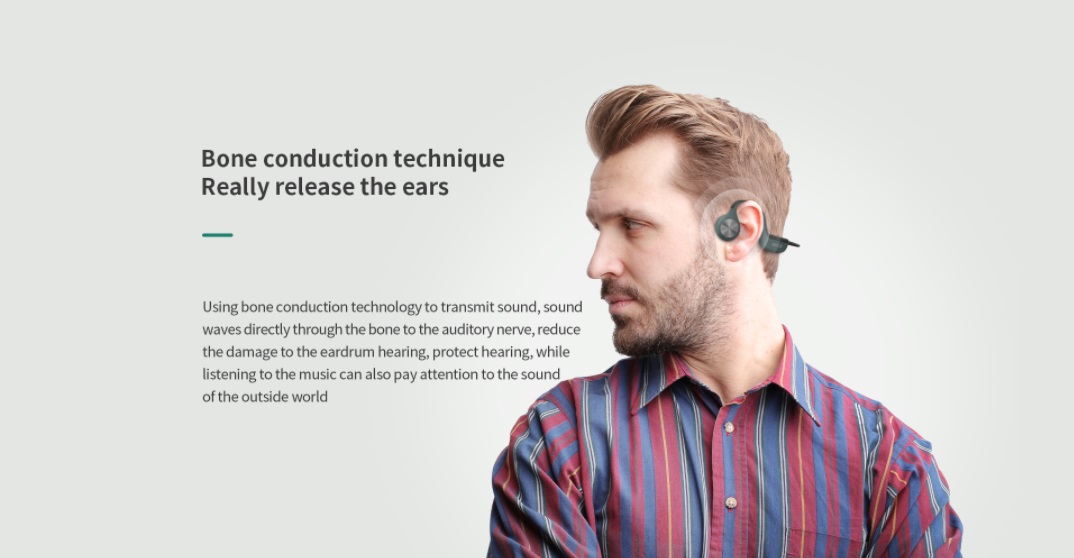 3. IP55 level waterproof and dustproof: Enclosed design, effectively prevent daily splash sweat, easy to clean, simple wipe can be restored.
4. Sturdy and durable, unbreakable skeleton: The strip is made of titanium metal rebound material , automatically adapt to head shape, not easy to break.
5. 6 hours long endurance: Headset with 180 mAh battery. Continuous on-stop music fun.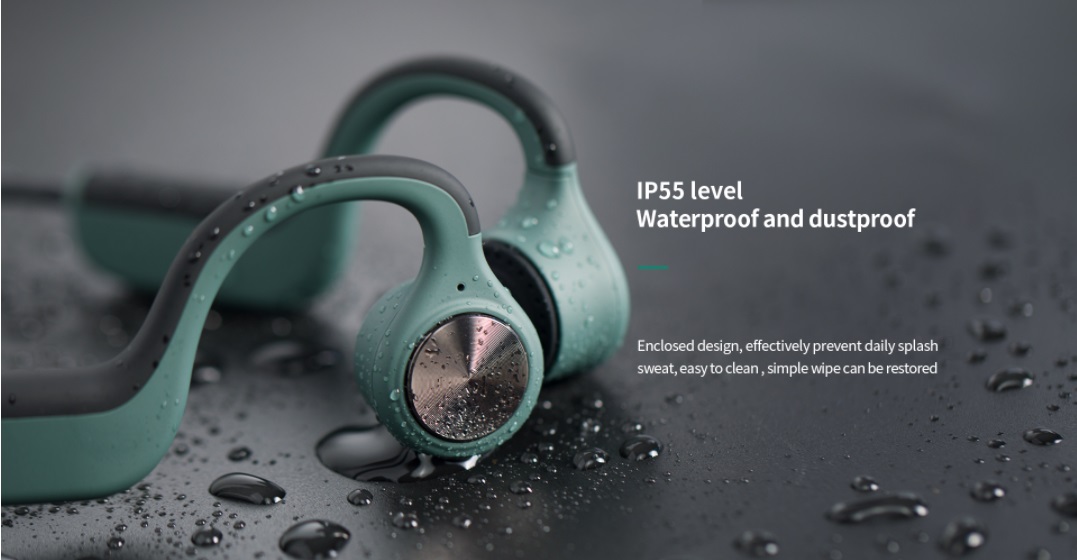 6. Battery life and range: This bone conduction wireless headphones take 2 hours charging time, up to 5 hours play time (depending on volume level) up to 10 meters range, built in lithium battery, up to 200 hours standby time.
7. Function: Bone Conduction Headphone Wireless ensures one touch phone answering, Hands free calls, Replacement for aftershockz, Easy access volume controls, Skip music tracks with ease, Sweat proof , easy pairing to all mobile phones, tablets and devices.
8. Sports and exercise: This Bone Conduction Headphones ideal for Cycling, Running, Hiking, Dog walking, Gym and other activities. Hear your surroundings while enjoying your favourite music, podcast or other listening material.