1. Using the latest design, touch control system, you can switch songs at any time, answer calls, and wake up the voice assistant, allowing you to completely liberate your mobile phone, answer calls and play music anytime, anywhere. The internal display shows the power level, so that you can know the power level of the charging compartment more clearly and better prepare for charging;
2. Bluetooth 5.0 high-speed connection, the connection device only needs 6mm, which is faster, supports the latest mobile phones, computers, tablets, electronic devices, etc., allowing you to quickly feel the dynamic music anytime, anywhere. Connect once, use it all the time, when you take out the headset, it will directly connect to the device;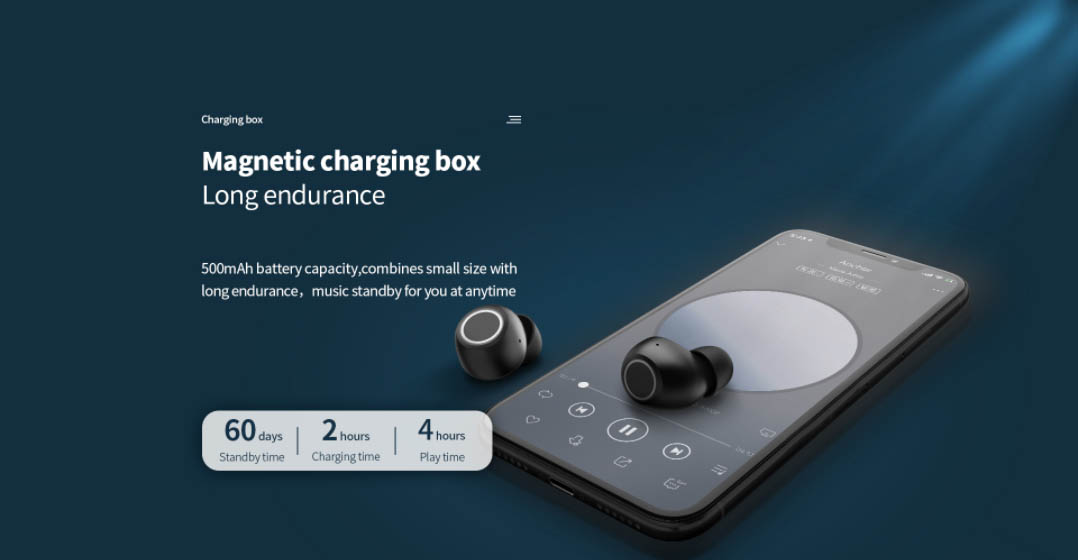 3. Long standby time of 60 H, so that you no longer worry about not being charged, the built-in high-configuration battery, the earphones will be charged immediately when put in the warehouse, and the stand-alone time is 4H, so that your work is no longer monotonous, and you can enjoy the dynamic brought by music.
4. Using new technology design, whether it is sound quality or use, it improves the sense of use. The built-in high-configuration diaphragm allows you to feel the sound quality of HIFI music and use it more smoothly. The built-in instruction manual provides customers with simple and easy-to-understand operating instructions, and there are English, Russian, Japanese, etc., which can be more clear and easy to understand for users in different markets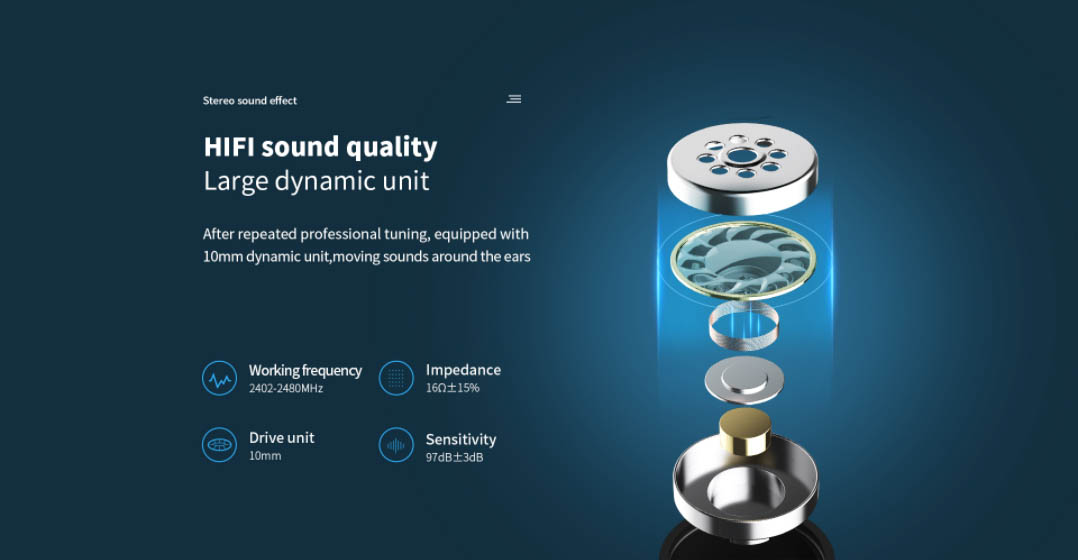 5. The ergonomic design makes it more convenient to fit in the ear and will not fall off easily. Whether you are working, gaming, or exercising, it can make your wearing no longer monotonous, and wear it for a long time without soreness. Equipped with different earplugs, you can choose the one that suits you to wear, there is always one that suits you.