1. The newly upgraded V5.0 chip technology has lower power consumption than the V4.2 version, and the signal transmission is faster and more stable, allowing you to connect mobile phones, tablets, and computers at any time. Ultra-long-distance support allows you to enjoy music within a controllable range.
2. According to market user feedback, update and upgrade the equipment, equipped with 52mm large-size speakers, so that the entire sound field is wider, bringing you a strong bass experience, allowing you to listen within a controllable range.
3. This product can be used independently, and also supports wireless connection of 2 speakers to achieve stereo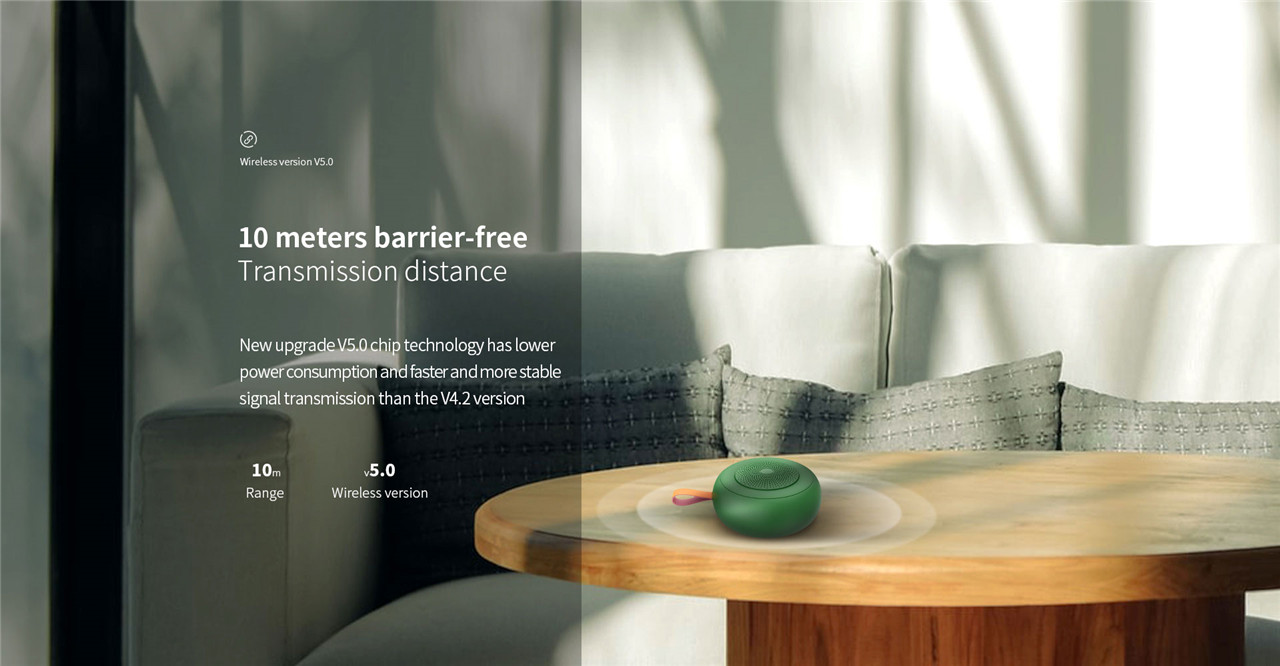 4. Support wireless connection, TF card playback, and also support the use of 3.5mm interface devices such as computers and mobile phones to enjoy music anytime and anywhere; when you are traveling at home, you can insert the TF card at any time, the maximum can support 32G internal TF card, listen to the most Love music and enjoy the joy of family company.
5. SP-8 is portable and lightweight, very suitable for users to carry around, easy to put in or hang in the bag, more freedom for outdoor travel; more suitable for more scenes, whether it is outdoor music, conference room video conferences, family gatherings or music teachers , you can listen freely.
6. Hands-free calling: Communication is like face-to-face. With the latest chip, built-in high-definition microphone, hands-free calls are clear and without delay, allowing you to answer calls at any time without worrying about delays;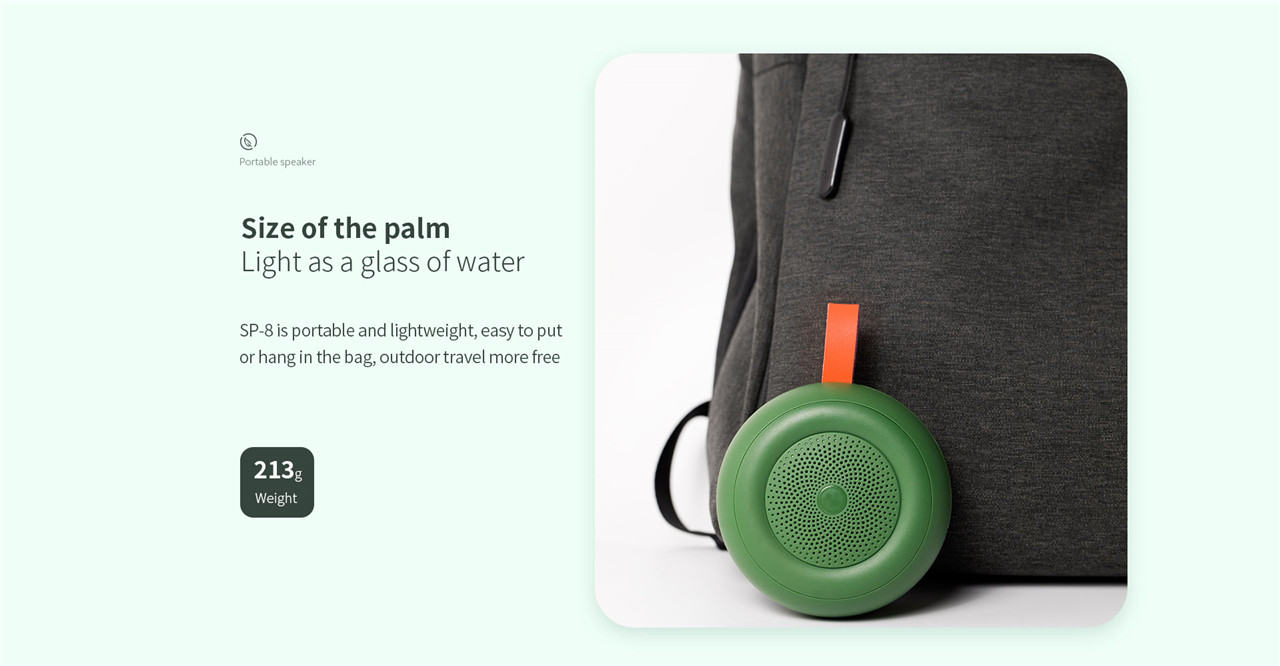 7. TWS interconnection technology, two-way interconnection play simultaneously, realize surround sound, let you feel the thrill of 360-degree surround sound;
8. Three market popular colors are optional, adapt to customer needs, more choices;
9. Ultra-long standby time, three hours standby time, let you feel the fun of music all the time, equipped with data cable, you can charge it anytime, anywhere, use it at home, listen to it all the time and focus all the time.