1. Brightest new sound listen to extraordinary, wireless neck hang earphones;wear comfortable, comfortable inclined in ears design. Shark-fin silicone earplugs fit well into the auricle improve the tightness. Sports neck earphones are more suitable for gyms, work offices, and business trips; the latest chips are built in, making calls, music, and movies more clear and free of lag.
2. Long endurance enjoy listening for 8 hours, 110mAh large capacity lithium battery enjoy unlimited music listening. The charge time 2 hours,music and call time estimate 8hours and standby time 256hurs. Long standby time makes you no longer worry about charging problems.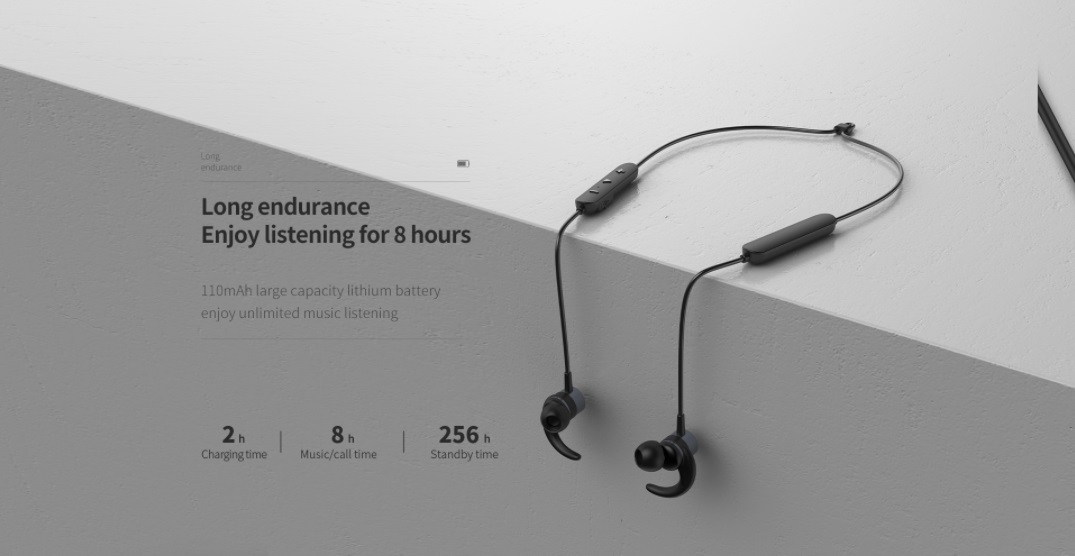 3. Strong bass, experience extraordinary sound effects;Compared with normal headphones,E17 not only has a great improvement in bass effect,but also is sound fidelity and anti-jamming.
4. Sport earphones,exercise and fitness not easy to fall off; ergonomic ear design,close to the ear canal pure noise reduction.
5. IPX5 waterproof, life-grade waterproof,not afraid of rain and sweat splashing. Magnetic suction,automatic adsorption when hanging down, convenient storage not to slide off.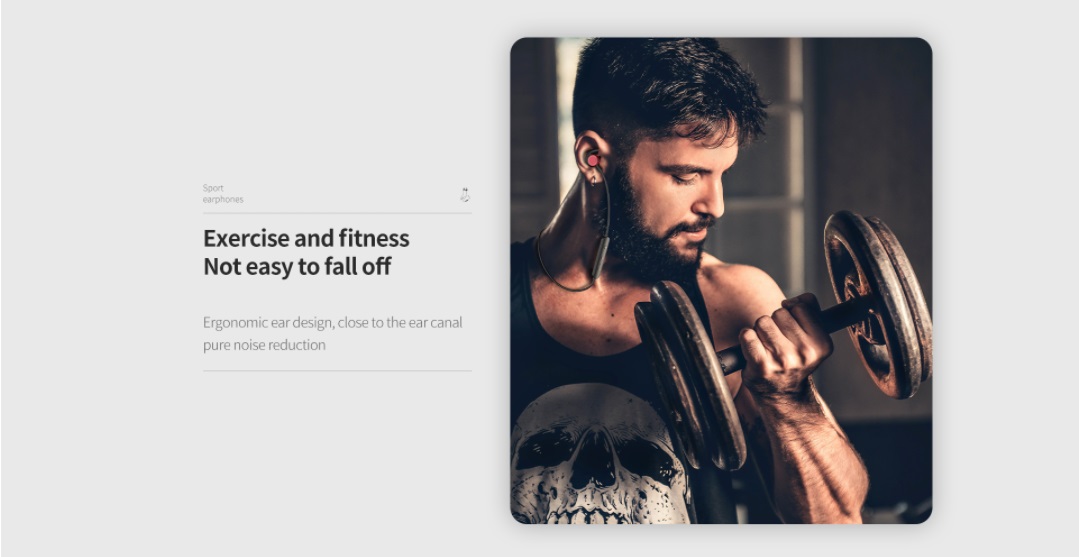 6. The packaging is more environmentally friendly, the mold is customized, and it is suitable for earphones, and the packaging is more stable; the outer packaging adopts a rigid paper shell, which is more resistant to falling and avoids damage during transportation.