1. COMFORTABLE AND STABLE WEARING EXPERIENCE: Ergonomic design, with shark fin ear hooks and three sizes of soft ear caps, skin-friendly and comfortable, Inclined in ear design, fits comfortably to the auricle, comfortable to wear close to both ears, long wearing without pain.And wearing more stable and strenuous exercise is not easy to fall. Memory frame with skin-friendly materials, flexible and bend-resistant, more durable.
2. NEW GENERATION 5.0 CHIP: Equipped with a new wireless 5.0 chip, power on autopairing, 10 m barrier-free stable transmission, smooth transmission without stuck.Bluetooth 5.0 support is compatible with the mainstream Bluetooth devices in the market.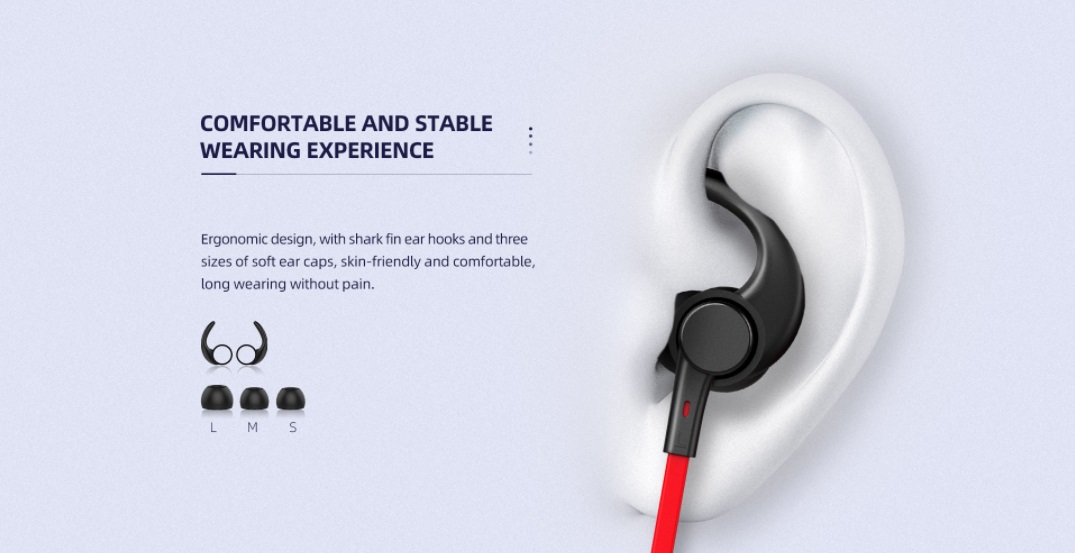 3. SUPPORT IOS POWER DISPLAY: The IOS power display keeps track of the power usage of the earphones, The connected device shows the earphone power in real time, so that you can control the playback time and charge the earphone in time. Enjoy music anytime and anywhere
4. ORIGINAL SOUND QUALITY HD CALLS: Built in HD microphone, smooth and clear call, more efficient work communication.
5. AS LIGHT AS IF NOTHING: A20 earphones weighs only 13G, comfortable and lightweight, making you forget the weight of the headset while running and only remember the surging music rhythm.
6. MAGNETIC ABSORPTION: Magnetic absorption, when not in use, can be safely placed on the neck, save effort and no worry about lost.
7. COLORFUL COLOR: A variety of colors, colorful fashion, full of ability and passion,full of vigor and vitality.
8. Good sound quality: 360°surround sound, clear highs and powerful lows. For a more immersive acoustic enjoyment.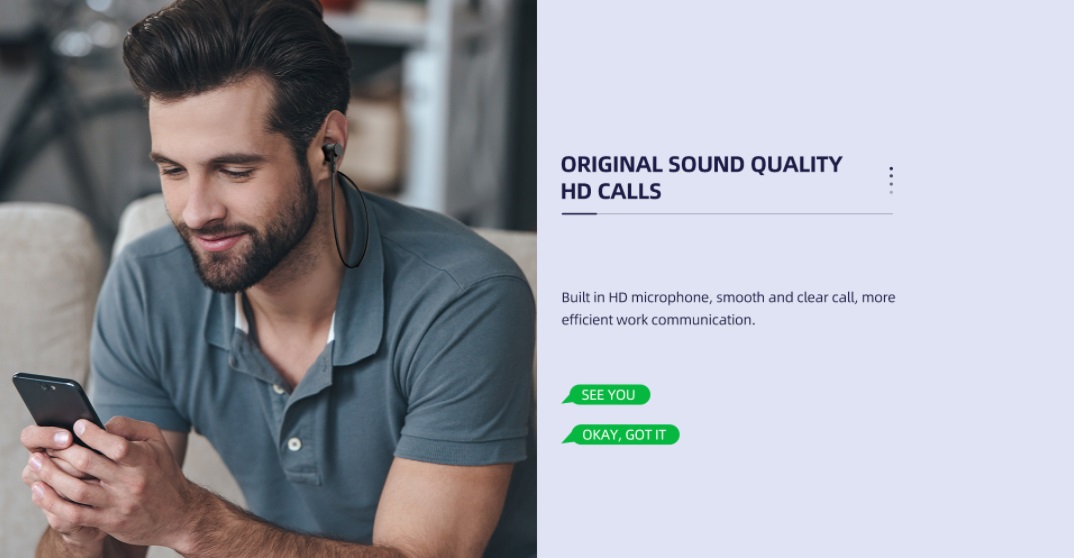 9. Earphone has somewhat been indispensable in our daily life amid the noises in the crowd and traffic. In the subway immerse yourself in the music, in the bustling market make a clear call, in the office filter out the noise. During workout enjoy the rhythm more enthusiastically. Then our A20 bluetooth earphone will be a better choice for you
10. BUTTON CONTROL SIMPLE TO USE:Button control on the right. Adjust volume or switch tracksButton control on the right.