As an innovative expert in the earphone industry, YISON will launch innovative new products every year based on market information feedback and customer sales information feedback. Especially the popularity of bluetooth headsets in the past two years, more and more bluetooth headsets have entered the market, YISON focuses more on its own advantages, from market information feedback, independent design, custom production, to listing, only 2 months.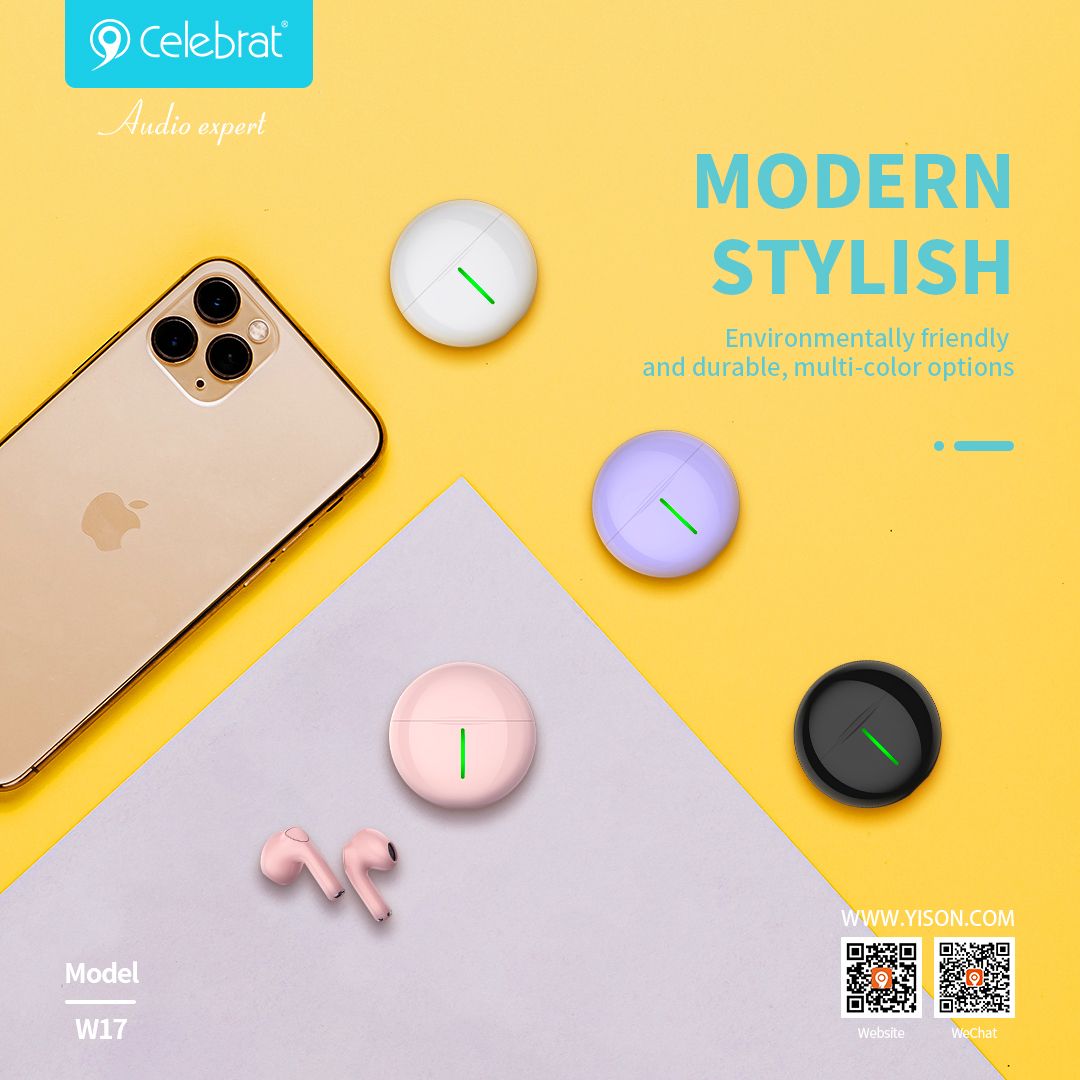 The W17, more like a pebble, is light, small, and pop. The latest chip 5.1 is adopted, which makes playing music clearer and dual HIFI sound quality. Using a high-mAh battery, the battery life is longer, and the normal music playback time can reach 4.5 hours. A single charge of the earphone compartment can last up to 180 hours.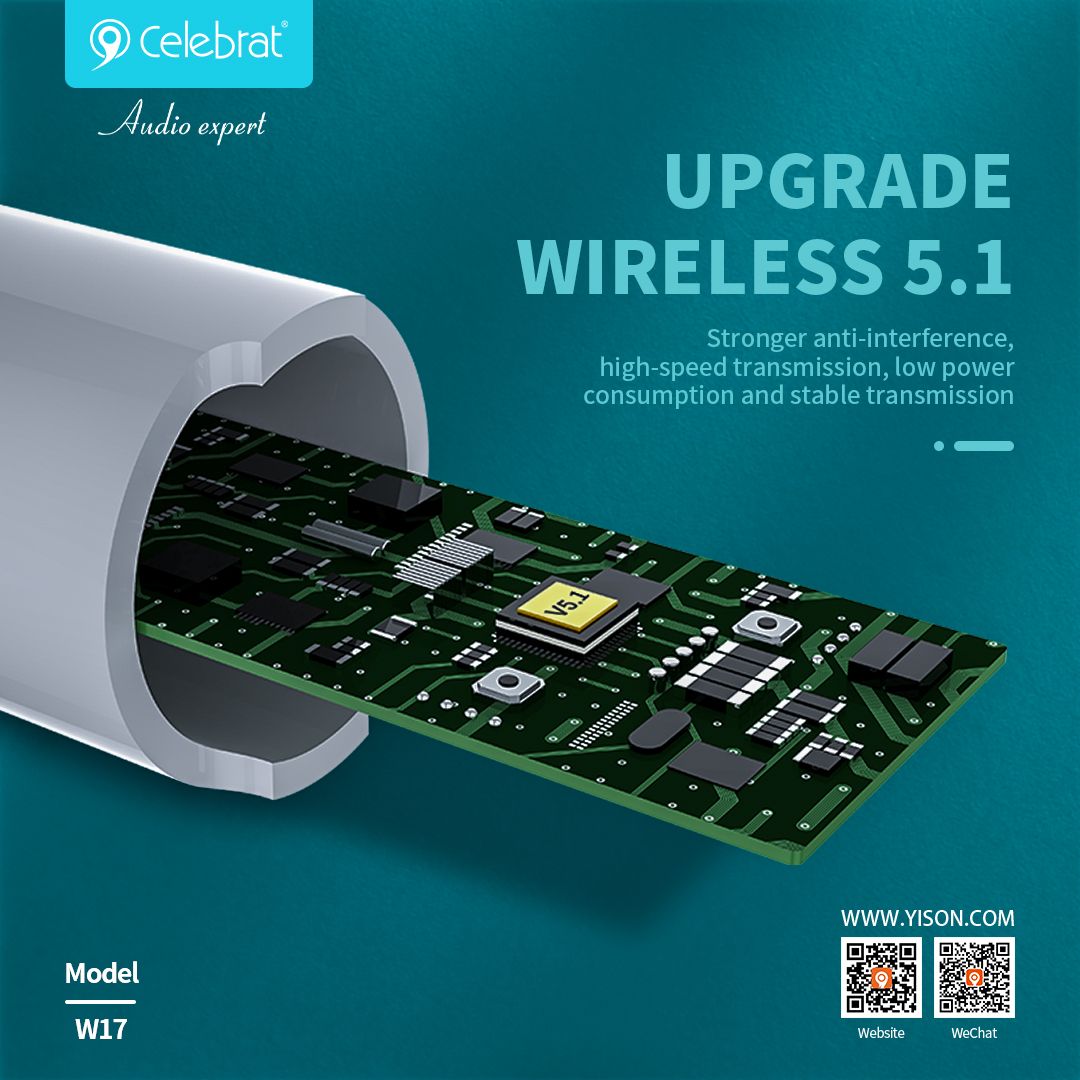 The design is like a pebble, sleek and sleek, only 118g, and there are LED lights on the front for charging display and use indicators. Every time you open it, it is like a cool light show. The opening position is designed with a curved notch, which is more convenient to open; the layered appearance design makes the W17 look more cool. The position of the charging port is TYPE-C charging method, which is suitable for most charging methods. The inner packaging has a built-in charging cable, so that the headset no longer has to worry about charging problems.
          This W17 is more suitable for office women. We have designed 4 colors, including fans, white, black and purple, which are more suitable for women's office use. The design is like a women's makeup box, small and cute. Pink represents the pure beauty of girls, purple represents the mature beauty of girls, black represents the steady style of leaders, and white is a versatile color that suits any audience.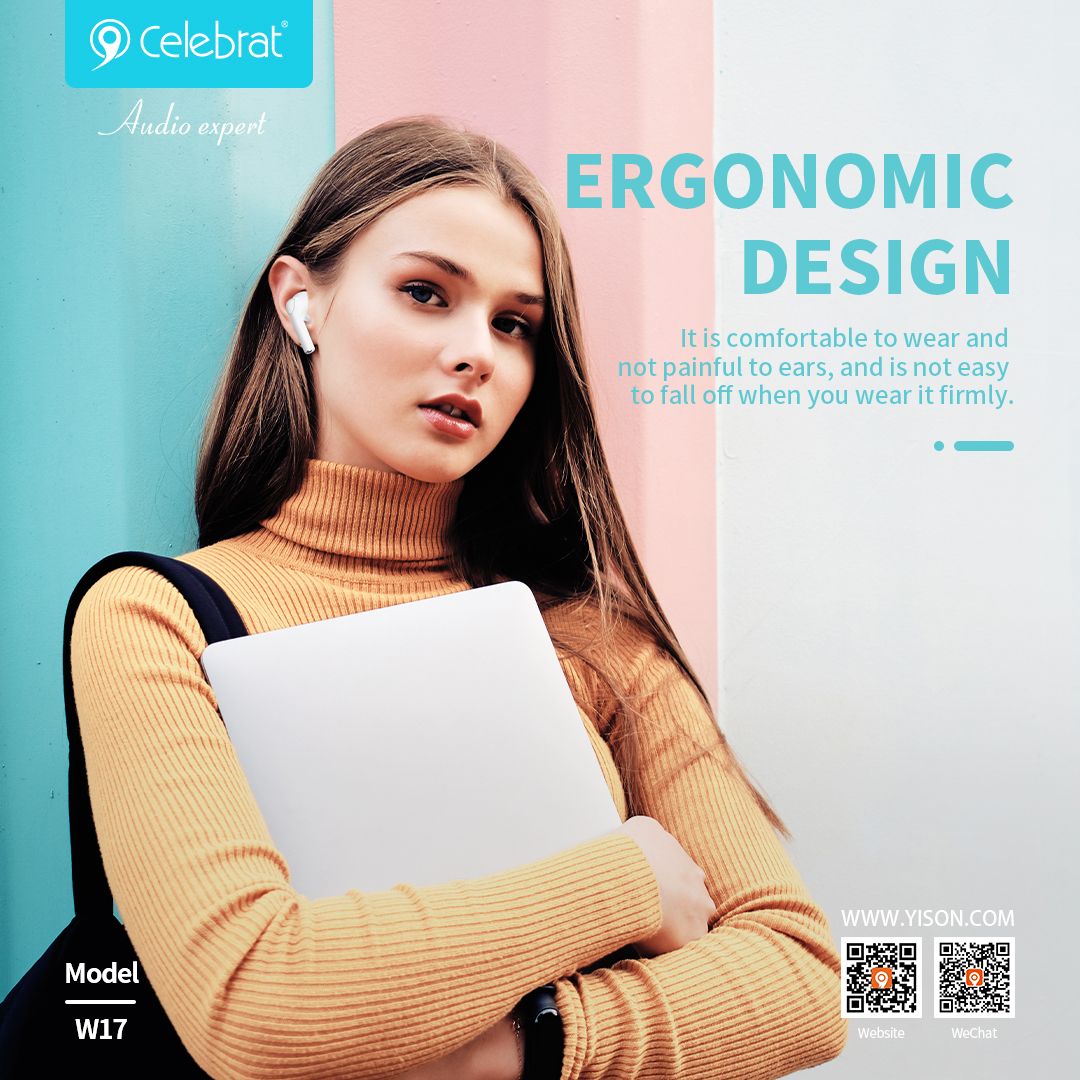 Individually packaged, each package has built-in earphones, charging cables, instruction manuals, and leaflets; the outer packaging is packed in cartons, and 100 pieces are in a box. The minimum order quantity is 200 pieces.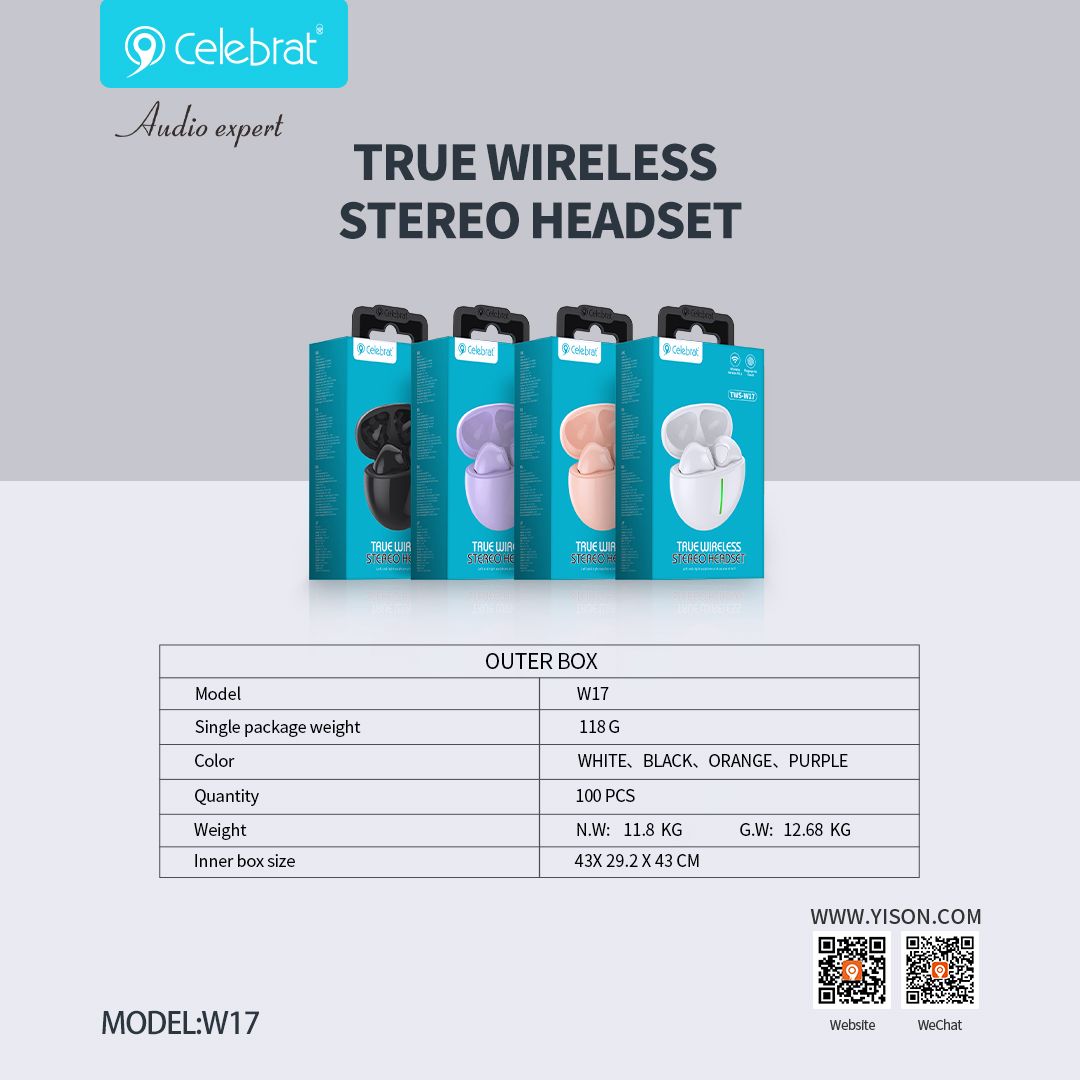 If you have any questions and requirement that contact us.
    Wechat/WhatsApp: +8613724159219.
    Email: gavin@yison.com
---
Post time: Apr-09-2022