1.5V/2.4A general protocol, more compatible. Supports charging of mobile phones/tablets/headphones of various brands such as Apple, Huawei, Xiaomi, OPPO, etc., and has a wide range of practicability. The dual charging plug design is optimized from a single use to a dual plug design, which is more versatile.
2.More convenient, dual-port charging, single-port supports 2.4A high-current fast charging, supports simultaneous charging of two devices, and no need to queue for charging. Design LED lights for charging reminders, there will be lights displayed when fully charged, so that you can know whether it is fully charged without touching the phone.
3.When the dual ports are charged at the same time, the output voltage, current and power are intelligently adjusted, and the fast charging does not slow down.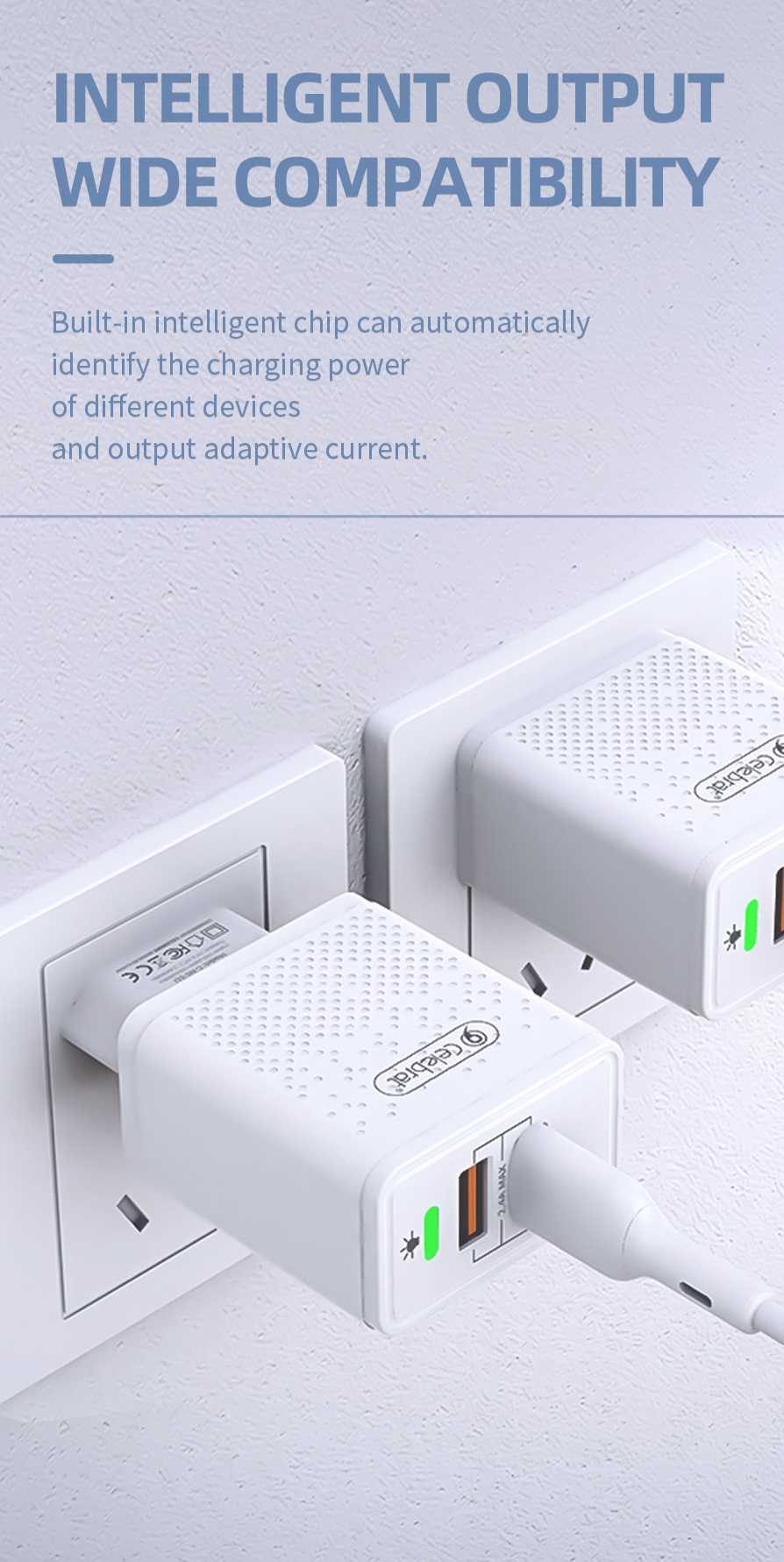 4.The charger supports Apple, Huawei, Xiaomi,
5.The maximum output of the charger's dual ports is 5V/2.4A (12W), and the output current of each port will be intelligently matched according to the charged device.
6.ABS+PC high temperature flame retardant fireproof shell, durable, wear-resistant, drop-resistant and high-temperature resistant, safer to use.Synchronous rectifier chip, effective temperature control, no heat when charging, adjust the power to reduce the temperature when the temperature is too high, to ensure long-term stable operation
"Portable and compact, easy to travel"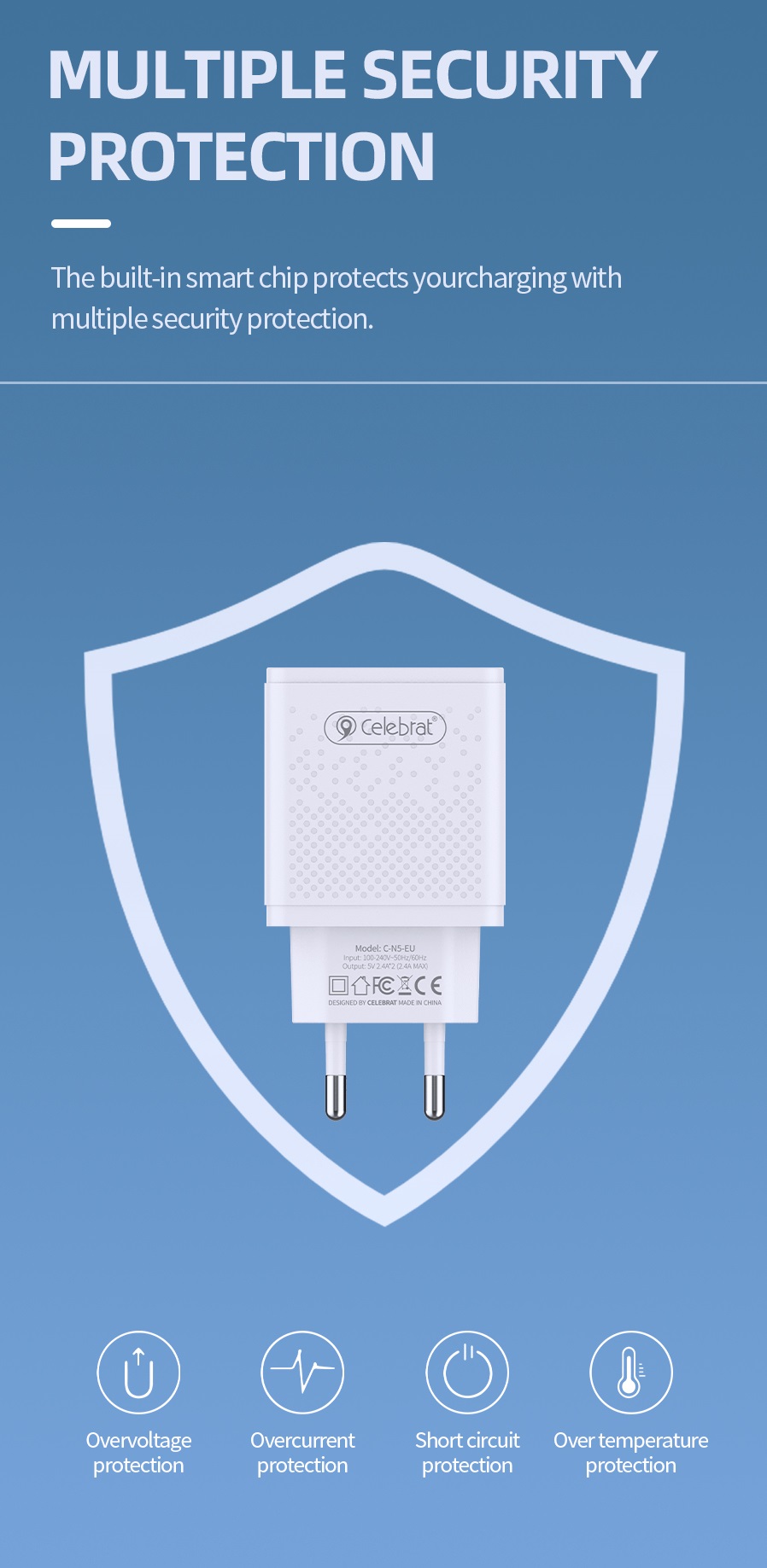 7.Multiple safety protections, using fire retardant materials to actively filter hazards Overcurrent protection Overvoltage protection Overtemperature protection Short circuit protection Overshoot protection Overheat protection Power protection.
Power indicator, the power indicator lights up when the power is turned on.
8.Wide range of voltage, universal, suitable for AC100-240V power supply voltage input, fast charging for business trips
9.The PC fireproof shell adopts the surface frosted treatment process, which is fashionable and beautiful, and durable. It has texture, is not easy to scratch, the overall design is simple, and the workmanship is exquisite.