1. Equipped with the latest Bluetooth wireless V5.0 connection, the new patented private model HomePod Mini, enjoy good sound quality, adapt to more latest models, no longer let you worry about connection use; once connected, the next connection only needs to turn on Bluetooth Can connect automatically, no longer worry about the delay problem.
2. This product can be used on a stand-alone machine, or it can realize the wireless connection of two speakers TWS to achieve a surround sound effect and adapt to more market demands. It is no longer a single audio use.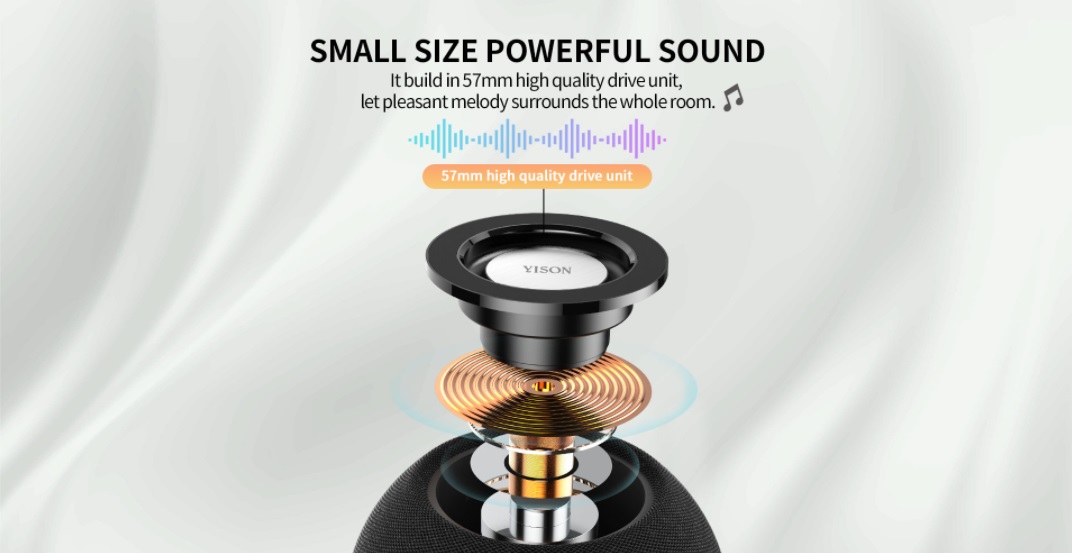 3. Small size and strong sound: Equipped with 57mm large size speakers, the entire sound field has a wider range, allowing the pleasant melody to surround the entire room and giving you a strong bass feeling.
4. Lightweight and portable. The weight is very light, which meets the requirements of market users; and the dynamic rhythm makes the party atmosphere more exciting and joyful. Whether it is on the outdoor road or on the bus or subway, it is light to carry.
5. Commuter time music around you: let the soft melody flow slowly, relax the tense brain nerves, and regain a full state!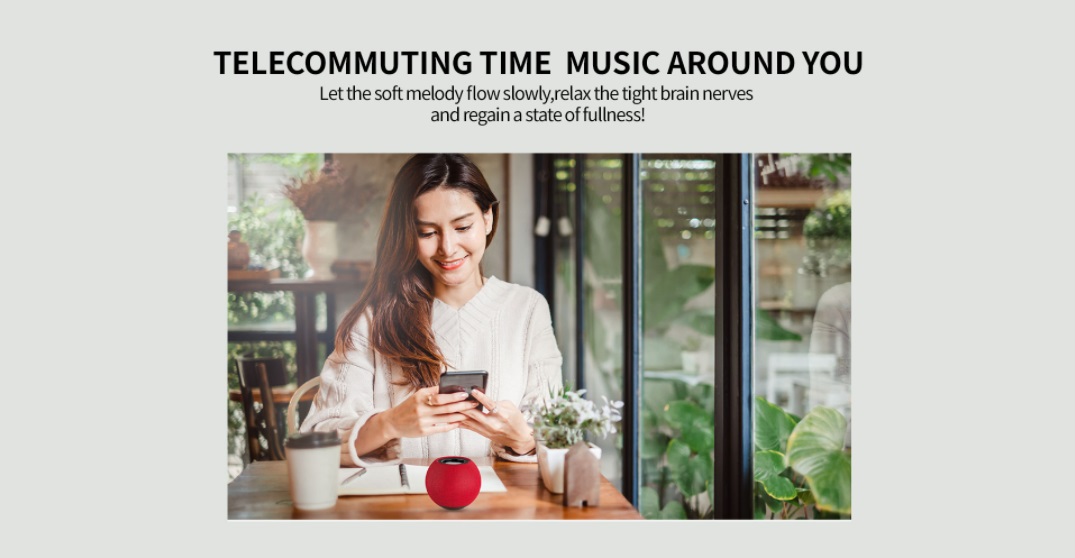 6. TWS Wireless Interconnection: Connect two WS-6 wireless speakers and you will be surrounded by stereo sound. Every line is gripping. It immerses you in a blockbuster scene.
7. More free listening: Support 32GB TF card plug and play, can store thousands of songs, let you listen continuously, can play music independently, and can connect with Bluetooth, a variety of options. You will enjoy unlimited free listening.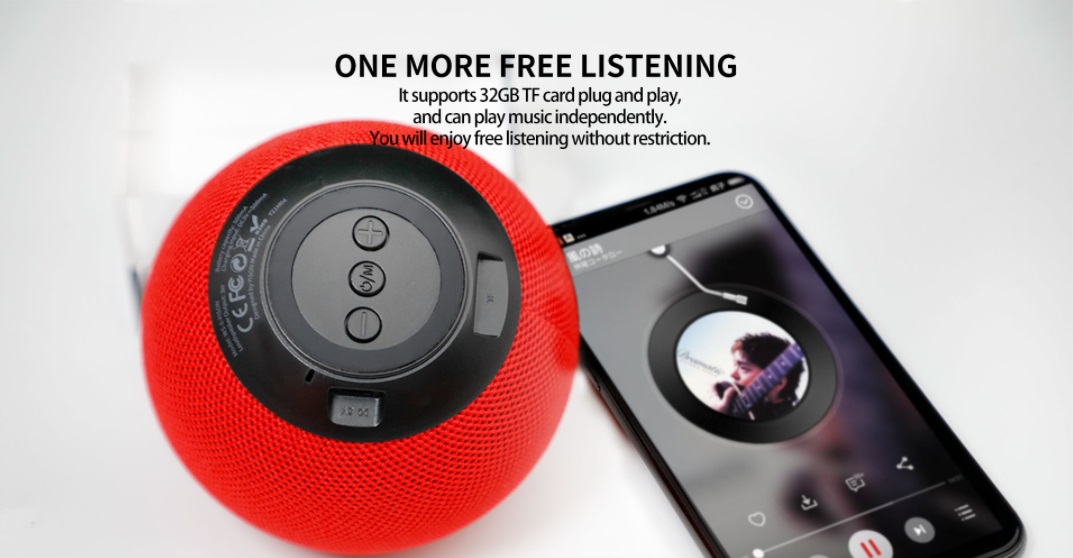 8. Close-to-Nature Fabric: It has a simple body shape and is easy to integrate into home design. It adds more warmth and makes you feel happier.
9. Three colors of red, black and gray are available, which can meet the color needs of market customers.