1. Support wireless charging, multi-function Bluetooth desktop speaker, so you no longer have to worry about charging outdoors, wireless Bluetooth V4.2 connection, longer transmission distance, stronger anti-interference ability. Equipped with the latest chips, music without delay, HIFI sound quality, listening to music, and making your video conference more original;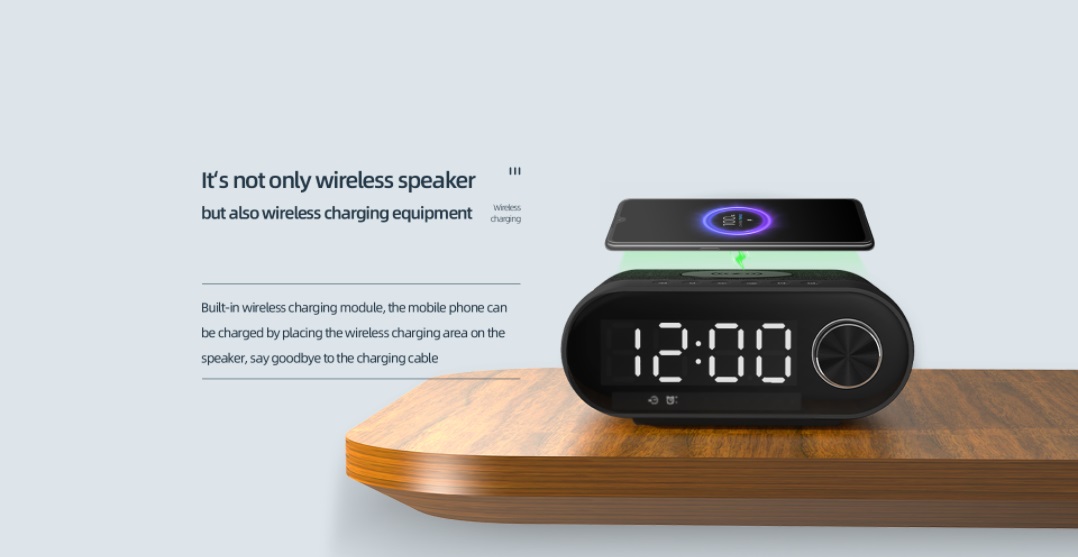 2. Equipped with 58mm large-size dual speakers, making the whole sound field wider, giving you a strong bass experience, more suitable for the office, whether it is a video conference or daily office, it can meet the daily use, while charging, while listening to music.
3. Five playback modes, Bluetooth playback, TF playback, AUX playback, USB playback, FM radio, meet the needs of multi-scene playback, enjoy music anytime, anywhere, from a single audio to a diversified use, to meet the needs of more audiences. Demand, whether it is home, office, outdoor travel, or a gathering of friends can meet your requirements.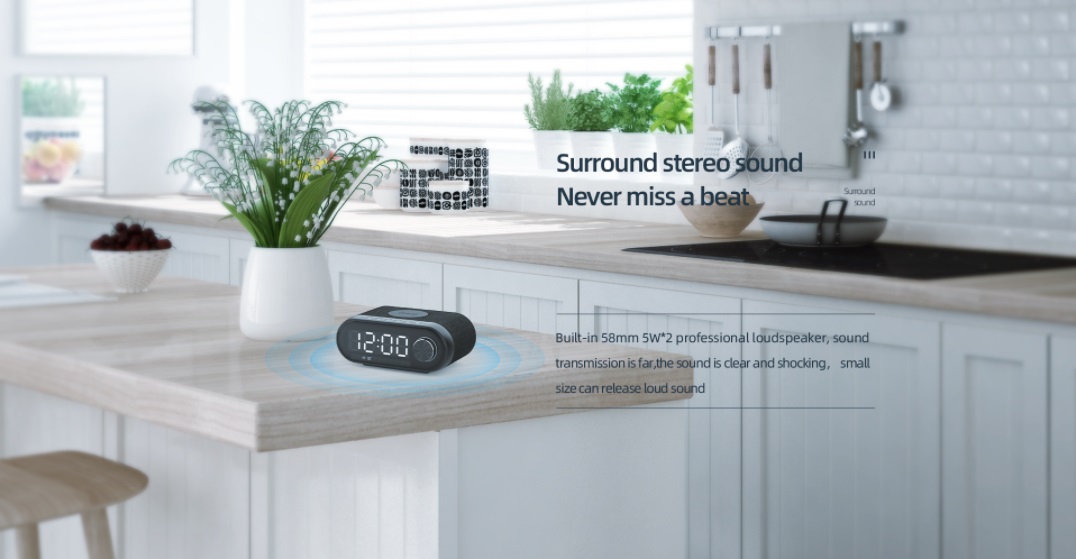 4. Not only a wireless speaker, but also a wireless charging device Built-in wireless charging module, you can charge your phone by placing the wireless charging area on the speaker, saying goodbye to the charging cable.
5. Surround sound, don't miss a beat: Built-in 58mm 5W*2 professional speakers, long-distance sound, clear and shocking sound, small size but can release loud sound.
6. Dual alarm clock design, let you gradually wake up from sleep: You can design two alarm clocks at the same time, you will be full of energy every day, work and study will not be delayed, and the functional configuration is more complete, allowing you to free your phone at any time and no longer worry about getting up early the next day. .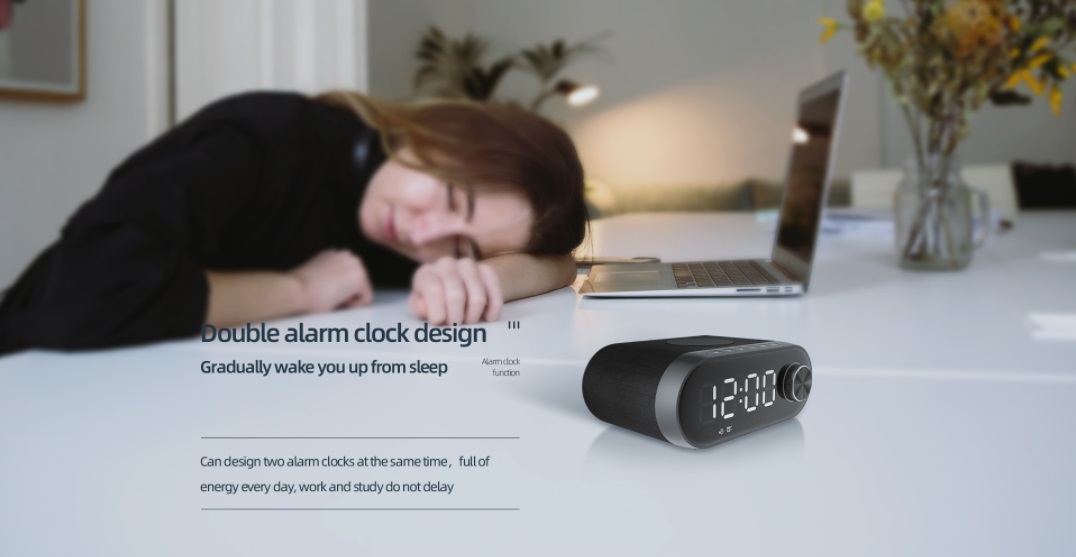 7. Ultra-long standby, enjoy music: built-in large-capacity battery, can play continuously for 12 hours when fully charged, enjoy unlimited music anytime, anywhere, only 5-6 hours of charging, built-in high-configuration battery, which can meet daily use , can also meet unlimited charging, one plug-in use, unlimited listening.