1.Lightweight and wearing comfortable: ln-ear wearing fits the natural radian of the ear, not easy to fall off. Allow you enjoy wonderful music from all audio devices with wired headset over-ear design provides noise isolation and comfort for extended use.
360° surround stereo sound: Professional acoustic tuning, bass surging, create an immersive excellent listening experience.
2.ONE-KEY precise wire control operation is more concise: Skin - friendly touch, raised button to let you move blind press worry-free.
3.Silver-plated pin, smooth sound signal transmission, corrosion resistance, oxidation resistance and plug resistance in daily use.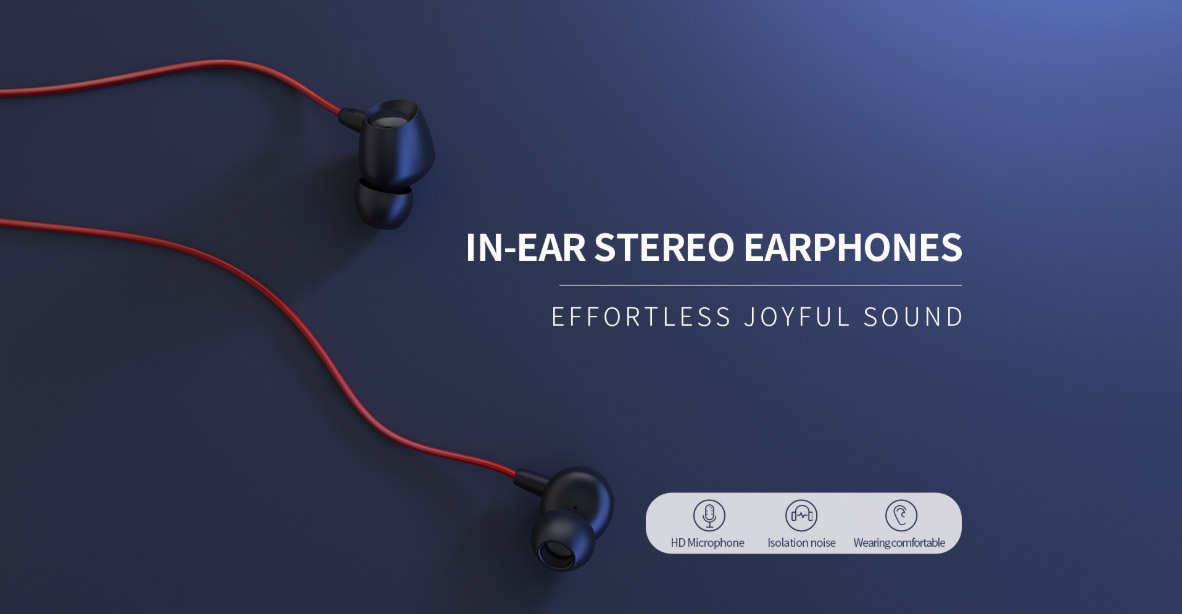 4.The needle insertion part is made of high quality TPE material, 180 ° straight head design, super good hand feel and more smooth use.
5.Carefully tunned 10mm dynamic speaker, bass surging, enjoy wonderful music. The rigorous, professional acoustic layout of the interior brings a superior sound quality experience.
6.3.5MM METAL PLUG:Wide compatibility, compatible with mobile phones,tablets computers and other 3.5mm interface equipment. The 3.5mm stereo high-fidelity plug can effectively reduce the noise caused by signal transmission interference.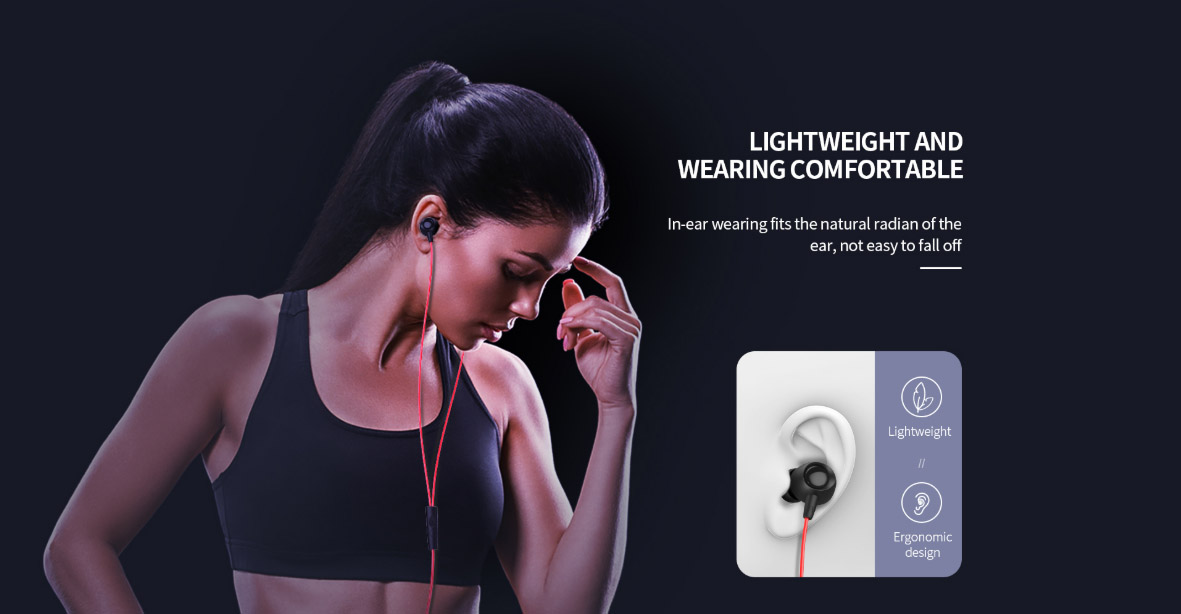 7.The design is exquisite and fashionable, which can effectively reduce the sound staining caused by cavity resonance.
8.The environmental protection silicone ear cap is healthy,comfortable and flexible. lt can fully adapt to the different ear contours of different people and fit the ear canal. It is comfortable to double,stable and does not fall, and it is sealed and does not leak.
9.Low distortion:Keep more sound details and presents the fidelity music effect.
10.CLEAR CALLS: Earphone with high sensitivity and easy to switch music and adjust volume.
11.High rated power and great sensitivity response: Fully Compatible with portable music players of 3.5mm jack Handsfee earphone, answer calls when driving car or doing sports. Soft silicone cups, wearing relaxed and comfortable.