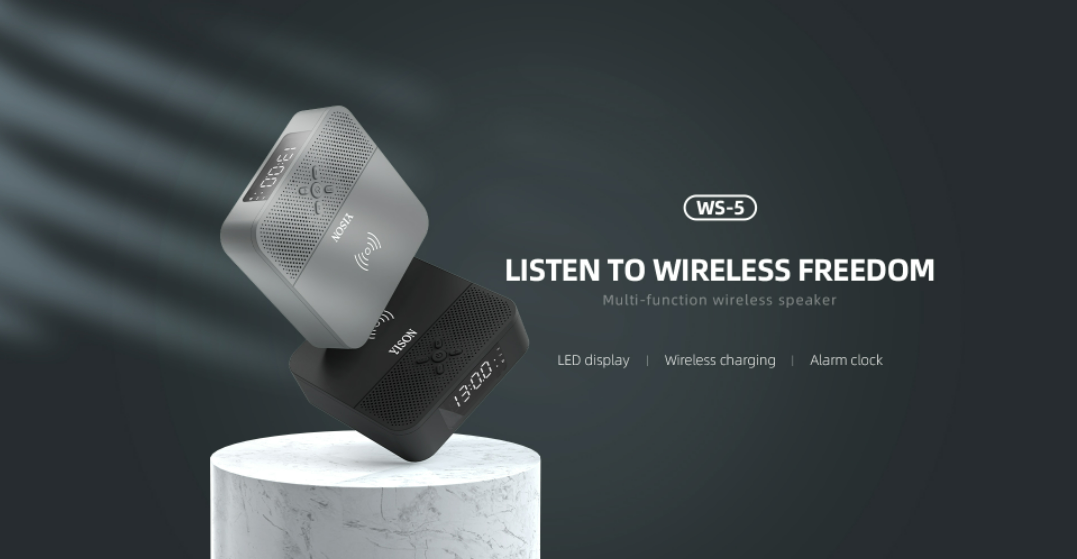 Specification:
1.WS-5,LISTEN TO WIRELESS FREEDOM,Multi-function wireless speaker,LED display l wireless charging l Alarm clock.It is not only wireless speaker,but also wireless charging equipment,when the speaker is plugged in, the phone can be charged,bring the phone back to life on full charge.Dual dynamic speaker,surging bass,Double dynamic unit design, create stereo double channel bass, let you immersive, every corner has good sound.
2.Large capacity battery.Omnidirectional recording,Built-in 2000mAh battery, do not worry about the power, press the play button to answer the phone free hands to chat more freely.About1 20 days.Standby time About 120 hours.Play time ,About 7 hours.Charging time:4.5hours.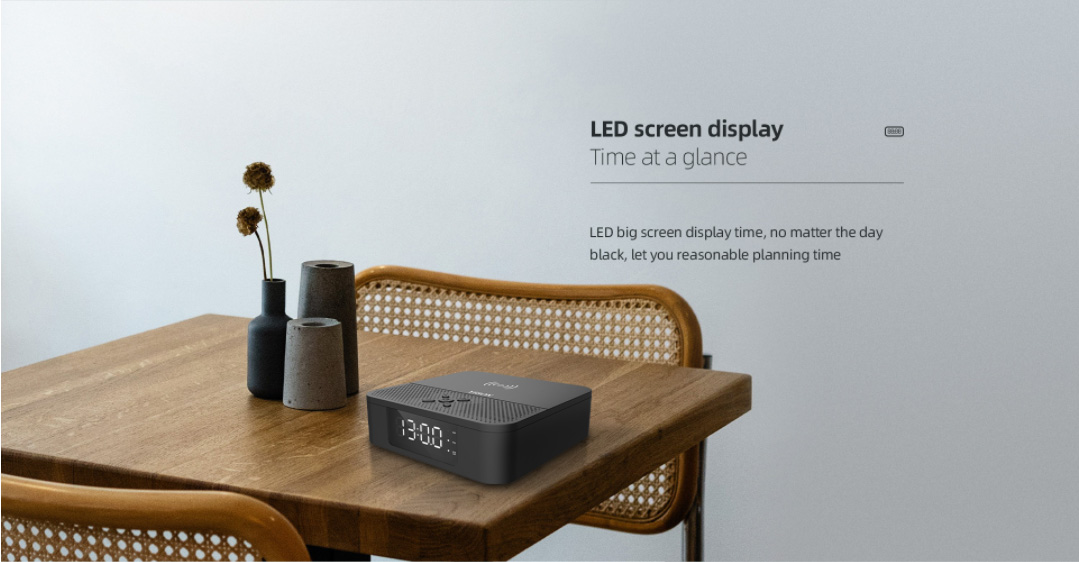 3.Alarm clock can turn on,nooze mode.Go to sleep with music. when the alarm clock goes off,press the on/off button to turn on the snooze mode,remind again after 9 minutes, work study does not delay. LED screen display.Time at a glance.LED big screen display time, no matter the day black, let you reasonable planning time.
4.Double color optional Integrate into home life flexibly.Classic black and gray double colors, like delicate decorations, enrich your home life.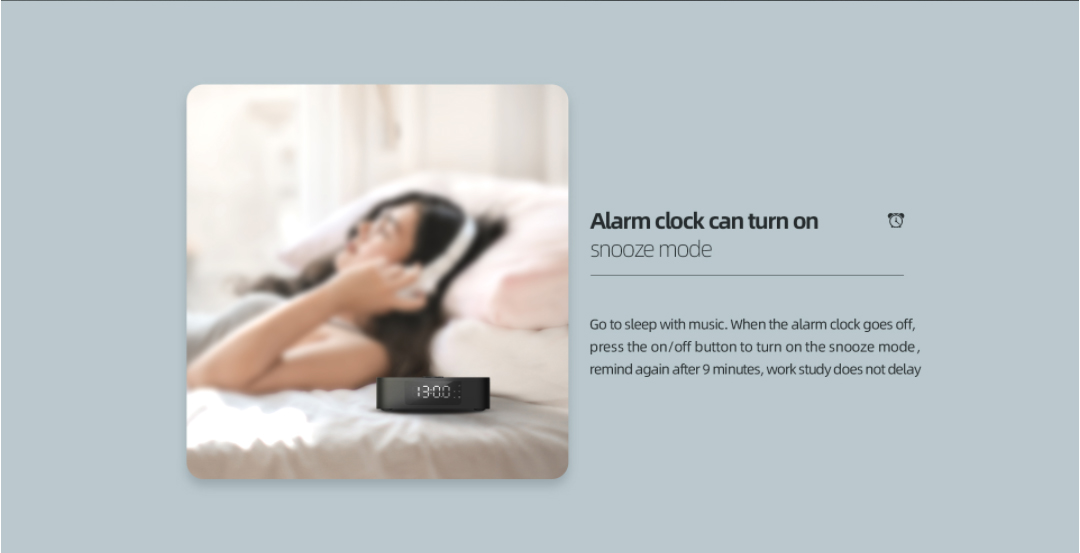 5.The use of hard packaging materials, whether it is the shell packaging or the built-in packaging, has a better protective effect on the earphones, especially the earphones can reach the store safely and avoid the damage rate.
6.Celebrat is more in line with the needs of market users and is suitable for the use experience of contemporary young people. The advantage of ultra-long standby allows customers to better meet the needs of long-term use and no longer worry about charging.