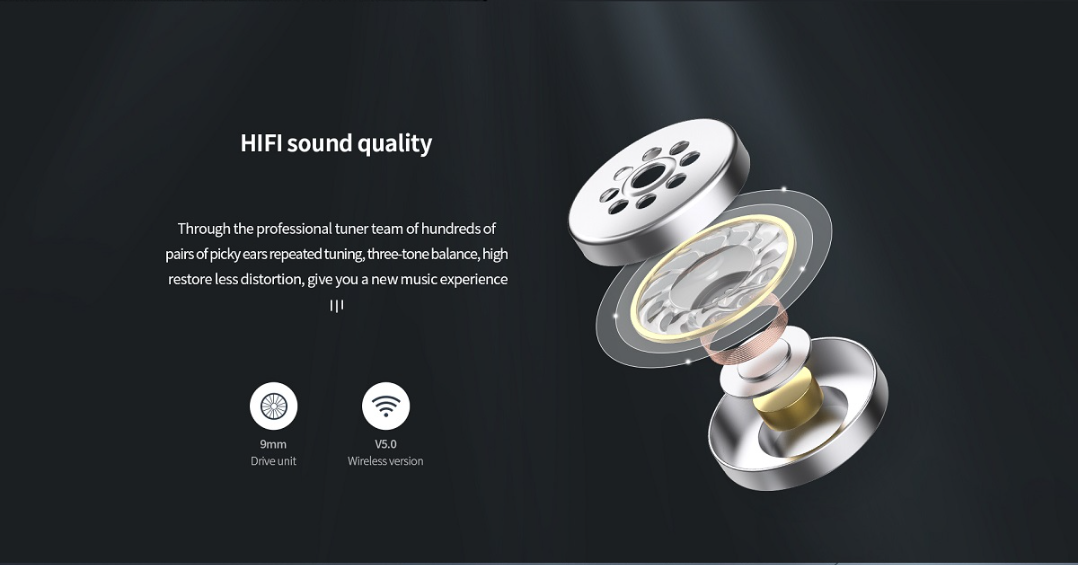 1.TWS-T7,TRUE WIRELESSSTEREO HEADPHONES,ANTI-FALLING/EAR-HANGING TYPE,Wireless V5.0I Long endurance Pick up auto connect.HIFl sound quality.Through the professional tuner team of hundreds of airs of pick years repeated tuning, three-tone balance, high restore less distortion, give you a new music experience.
2.Power on auto pairing,After the first pairing, power on auto connection ,no need to waiting, pick up can be used;Stable ear hook,Ergonomically tilted in the ear to fit the ear canal,coupled with anti-slip ear hook, so that wear more ,comfortable and stable.Not easy to shake off In-ear design, close to the ear canal, not easy to shake off, will not suddenly drop off and interrupt your movement rhythm.Long endurance,Equipped with a large capacity charging box,no longer have to worry about charging, let the music always accompany you.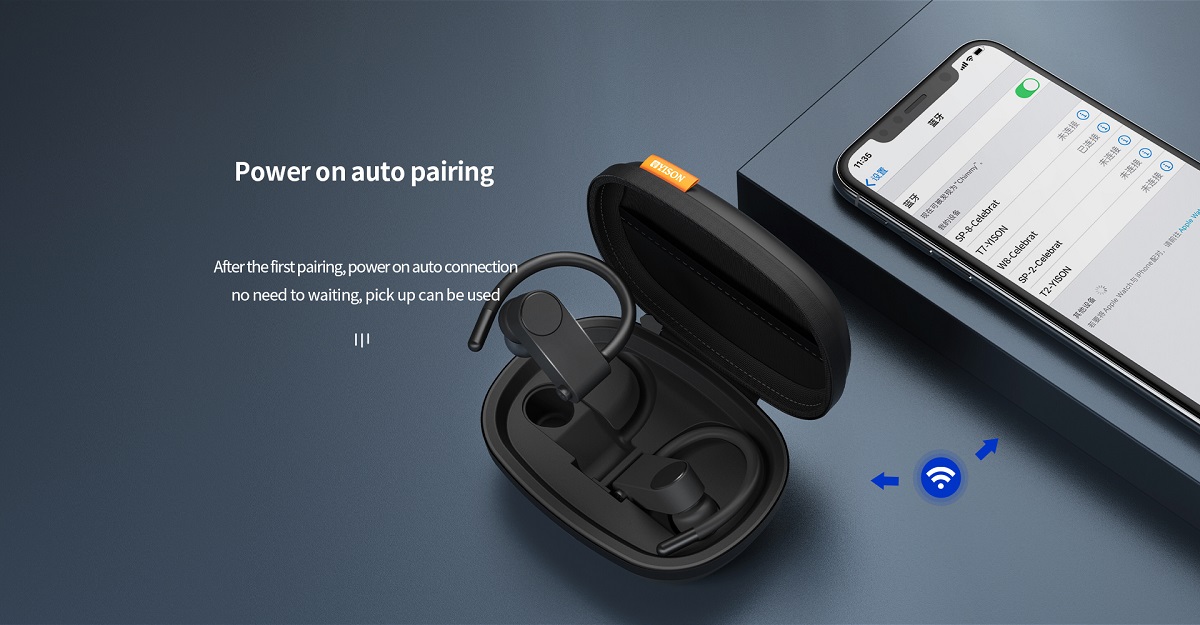 3.Equipped with different earmuffs, choose the one that suits you the most, so that you can always accompany the headphones and music, and return to work at any time. The routine is to equip one earmuff, plus the gift earmuffs, a total of 3 sets of earmuffs, which are more suitable for commuting now. And office use, long-term wear without pain.
4.The new drawer packaging method is adopted, the design is novel, and it is more convenient for customers to sell, especially the recyclable packaging, and the inner packaging has a hard PP cover to protect the interior from dust. The outer packaging is made of rigid carton to avoid bumps on transportation.