SP-6 Wireless portable outdoor speaker;MOVEWITH THE SOUNDENJOY THE QUIET TIME;TWS interconnection IFM mode 1 32G TF card.SURGING SOUND EFFECTSACCOMPANY WITH YOU.Small and portable, easy to pick up and walk, versatile indoors and outdoors, excellent under harsh conditions.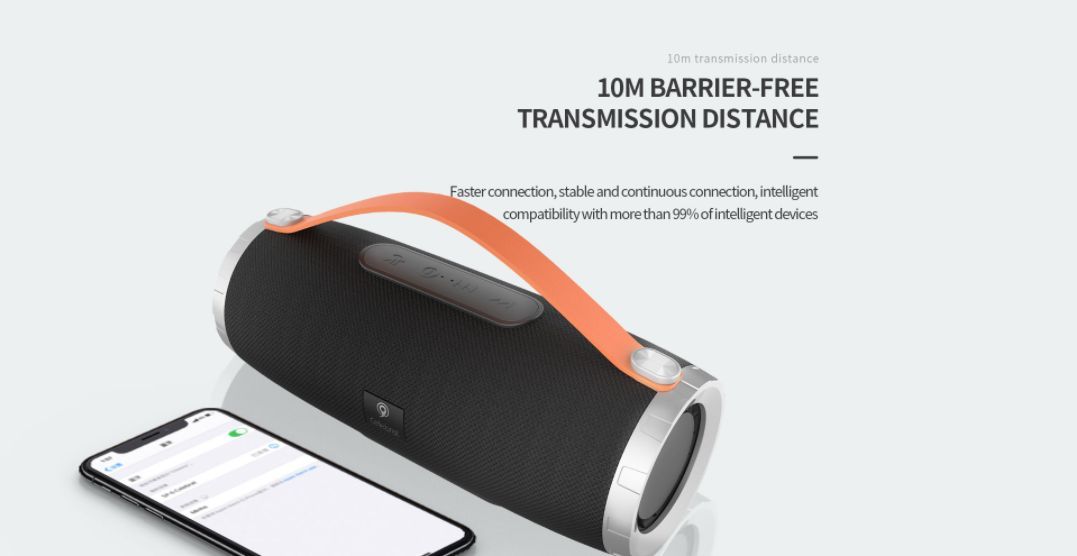 Multiple play modes,AUX INTERFACEAUDIO INPUT,Plug and play, plugin computer, mobile phone, TV and other equipment as external sound,Make phone calls/listen to music/play games/catch up on TV.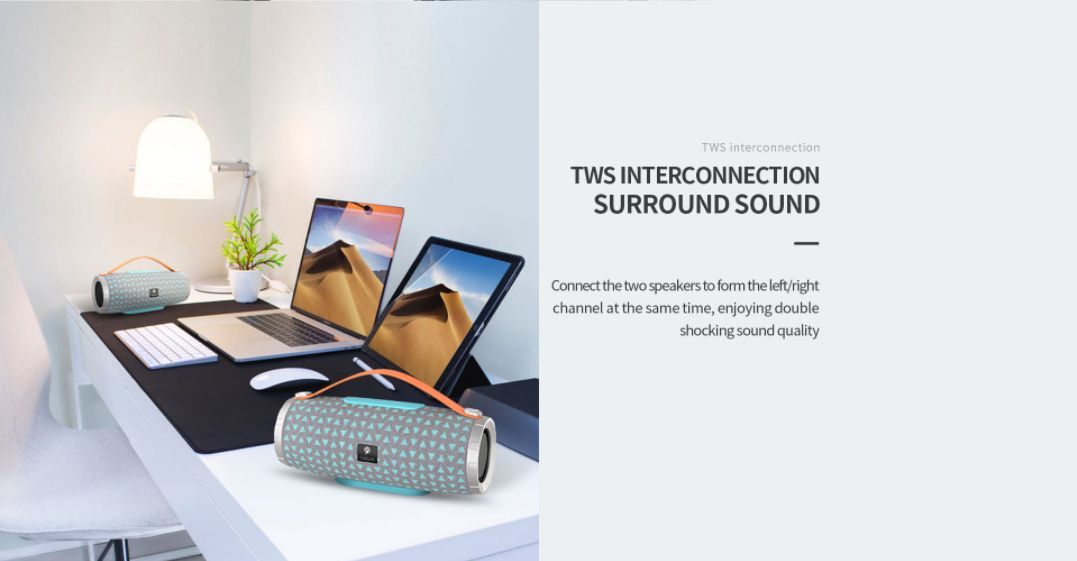 l0m transmission distance,10M BARRIER-FREE,TRANSMISSION DISTANCE,Faster connection, stable and continuous connection, intelligent,compatibility with more than 99% of intelligent devices.TWS interconnection,TWS INTERCONNECTIONSURROUND SOUND,Connect the two speakers to form the left/right channel at the same time, enjoying double.shocking sound quality.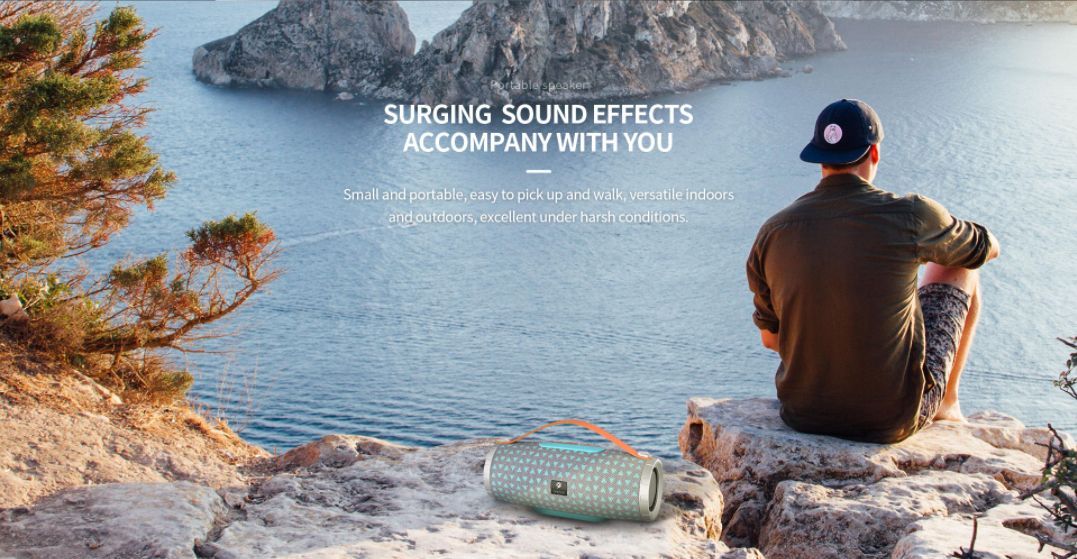 Hands-free calls,RELEASE YOUR HANDS,Built-in HD noise reduction microphone, wireless connection,when the call is answered with one click..
The appearance is made of camouflage cloth, which is more cool, especially when it is used outdoors, it is closer to nature. Design long handle, suitable for carrying, more convenient to operate.
A variety of color options, no longer monotonous black and white, blue, red, and black, there is finally a suitable for you. Blue represents vastness and infinity, red represents festivity and festivals, and black represents stability, which is suitable for office use.
The packaging is packaged in a rigid paper shell, which further protects the safety of the product. The interior is protected by a film to prevent the entry of dust. The intermediate packaging is made of rigid packaging, and product information and pictures are designed to make it more convenient for customers to sell.