1.Portable wireless speaker FREE LISTENING Sp-5 PORTABLE ACCOMPANYING.TWS interconnection,Two speakers interconnection lmplement surround sound.TWS interconnection technology, two speakers interconnected synchronous playing, respectively forming independent left and right.sound channels, to achieve 360° full stereo effect.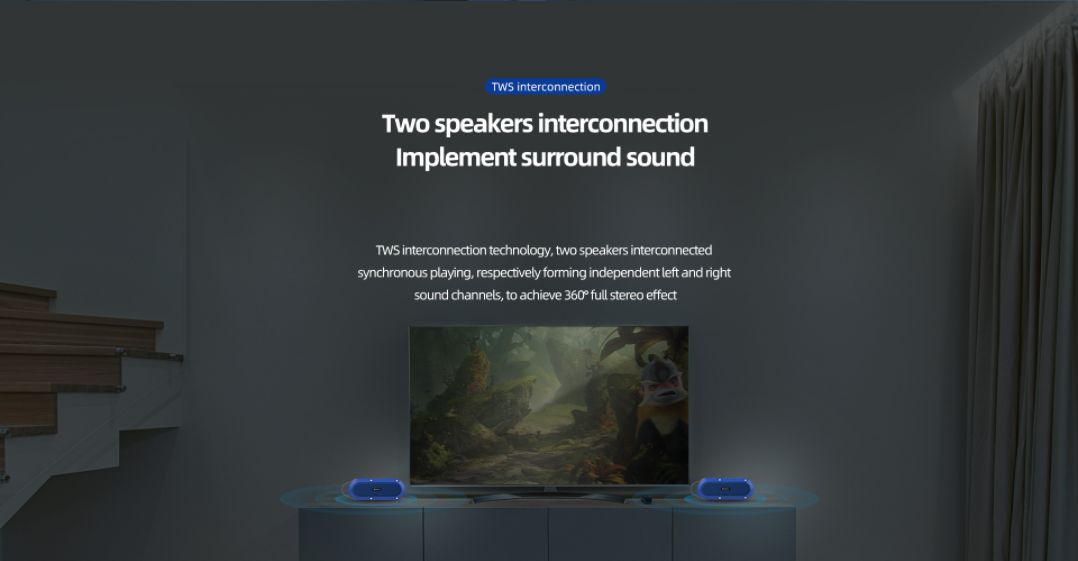 2.Shocking bass,Small size with a lot of energy Outdoor sports preferred,52mm large bass double speakers is selected to clearly restore the delicate level of the song, small figure is easy to carry and outdoor travel is more free.
3.Long standby,Strong endurance Enjoy the music,use of 1200mAh large capacity lithium battery, anytime and anywhere to give you wireless music enjoyment and experience.
4.Plug and play,Multiple playback modes,Support wireless,AUX audio cable, 32G TF card another playback modes, to meet your various needs.Enjoy unlimited music fun.
5.Button analytical,Functional operation Easy to control,Short press:volume+ Long press:next song2 Short press:play/pause| Long press:power on/off3 Short press:volume- Long press:previous.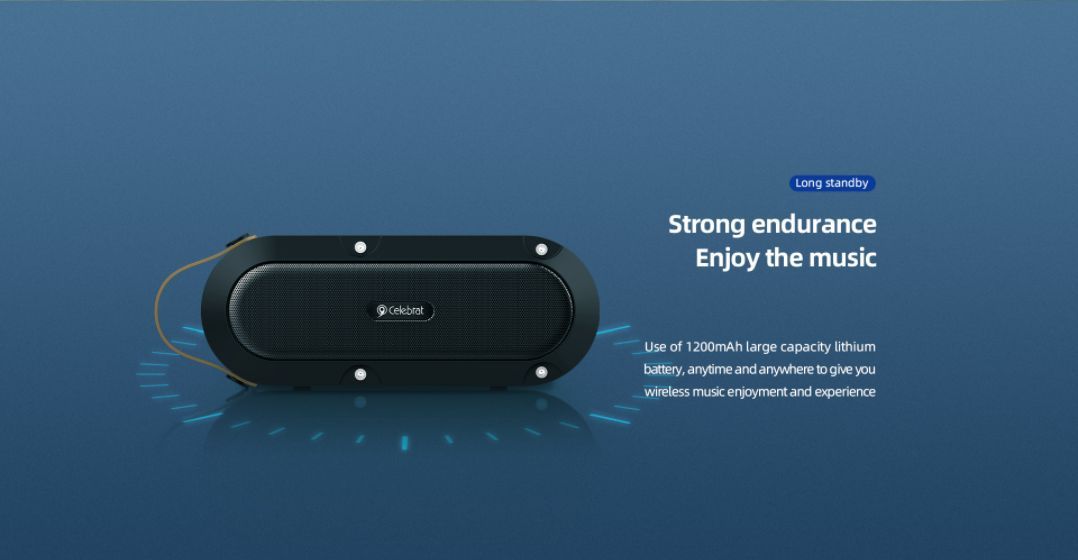 6.The appearance is made of hard material, suitable for outdoor use, more resistant to falling, and a plastic bag is added, which is more convenient to pick up. Built-in dual speakers, imagine HIFI sound quality anytime anywhere.
7.A variety of color options, no longer monotonous black and white, blue, red, and black, there is finally a suitable for you. Blue represents vastness and infinity, red represents festivity and festivals, and black represents stability, which is suitable for office use.
8.The packaging is packaged in a rigid paper shell, which further protects the safety of the product. The interior is protected by a film to prevent the entry of dust. The intermediate packaging is made of rigid packaging, and product information and pictures are designed to make it more convenient for customers to sell.